Working Fluency Medal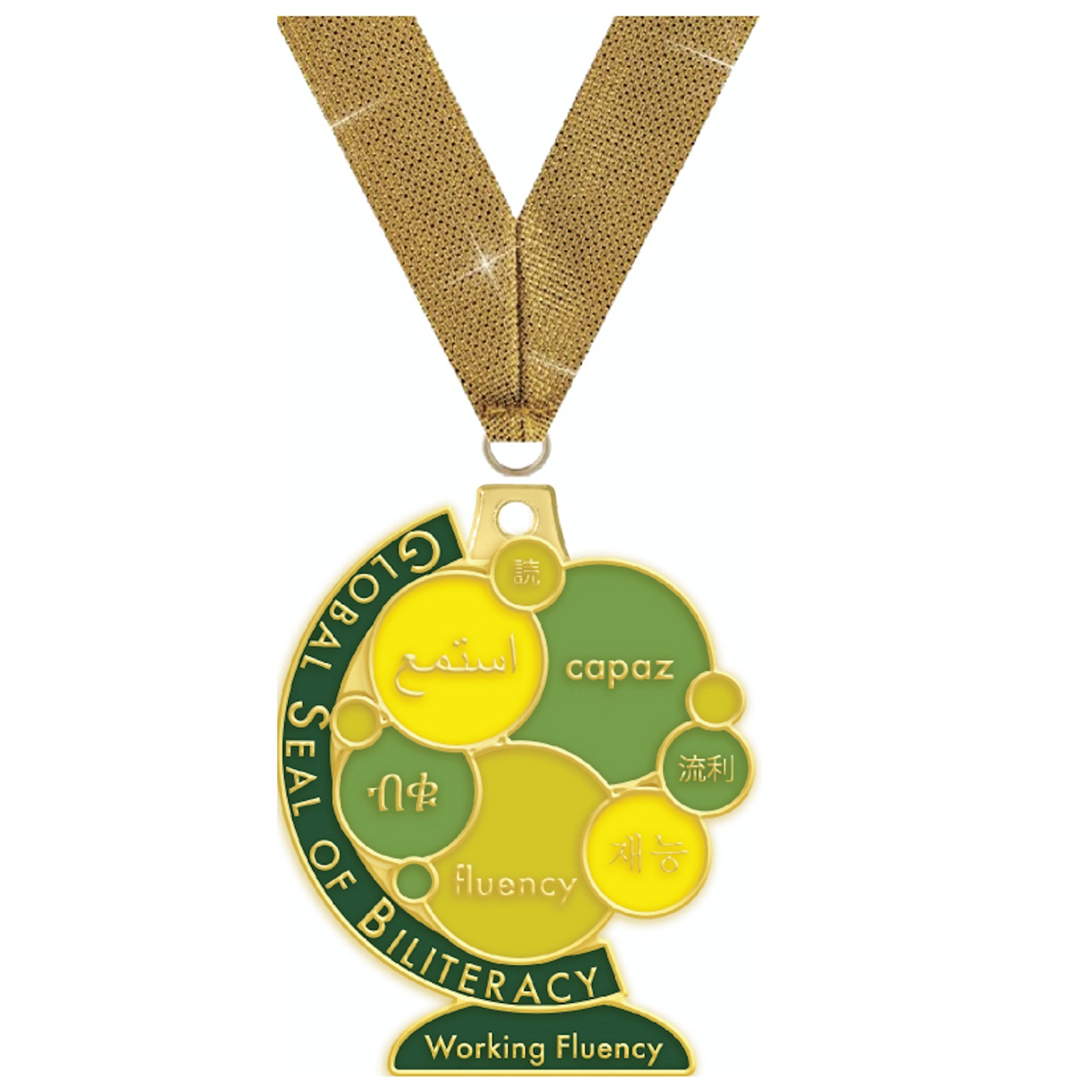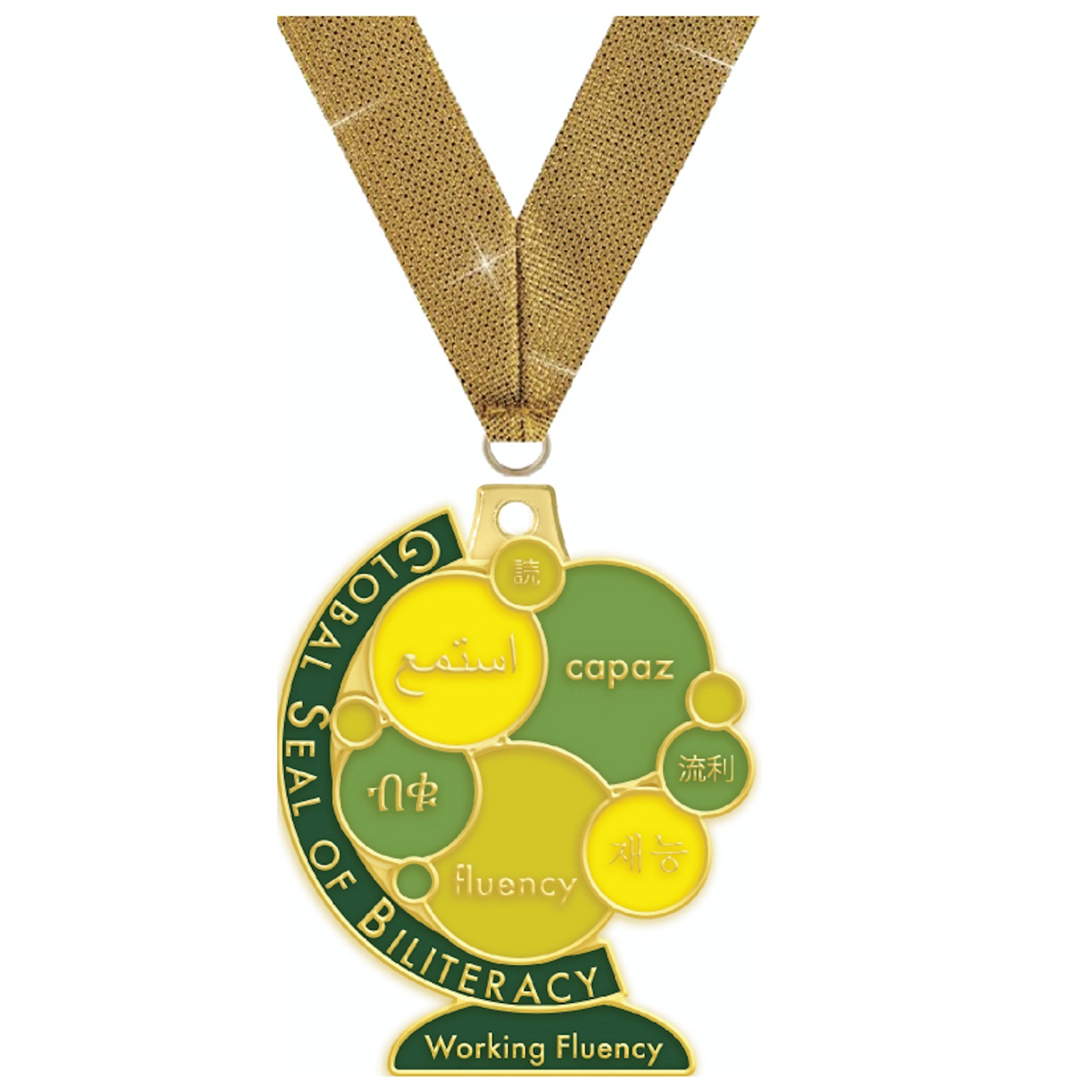 Working Fluency Medal
Add some excitement to your Global Seal of Biliteracy award presentations. These high-quality, die-cast enameled medals are available to serve as a unique recognition for anyone who qualified for the Global Seal of Biliteracy with Working Fluency. They can be given together with our FREE Global Seal of Biliteracy certificate at a special recognition event and worn at graduation ceremonies to further honor your students.
The Working Fluency medal has a width of 1.75 inches, a length of 2 inches and comes with a gold neck strap.
*Medals can only be ordered for qualifying Global Seal certificate awardees and in the same quantities.